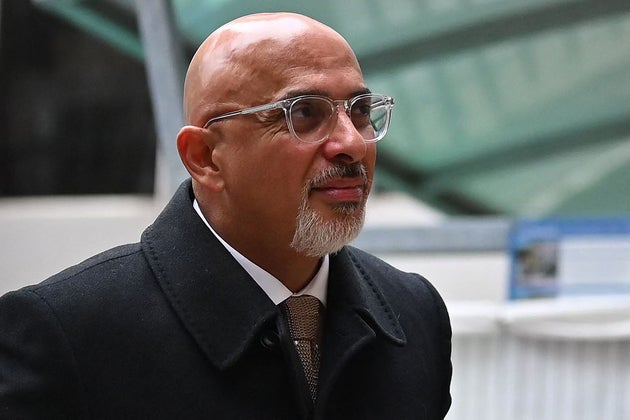 A majority of Britons believe Nadhim Zahawi should resign as Conservative Party chairman over his tax controversy, according to a poll conducted by the firm he co-founded.
The YouGov survey showed 51% of people thought he should quit, compared to just 12% who thought he should not. 
Conservative voters also said he should stand down, by 41% to 25%.
Rishi Sunak is under pressure to fire Zahawi over a multimillion-pound tax dispute.
The prime minister has ordered an ethics investigation into his cabinet ally after admitting there were "questions that need answering".
Zahawi helped found YouGov in 2000 and served as the research firm's CEO from 2005 until 2010, when he was elected MP for Stratford-on-Avon.
He has insisted the "error" he later made over shares in YouGov was "careless and not deliberate".
Earlier, police minister Chris Philp appeared to confirm for the first time Zahawi had owed the tax man £5 million while briefly serving as Boris Johnson's chancellor.
Both Labour and the Liberal Democrats have said Zahawi should face the sack.
Sunak is also under pressure from his own side. Caroline Nokes, the Tory chair of the Commons women and equalities committee, has said Zahawi should "stand aside".
Despite this, No.10 said Sunak still had "full confidence" in Zahawi and that he would remain in post while the ethics investigation was carried out.