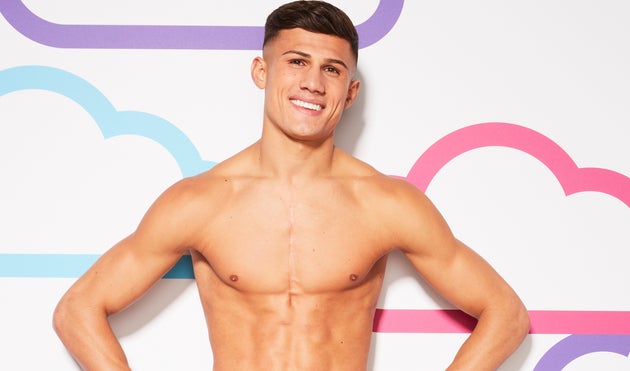 Haris Namani has left the Love Island villa
Former Love Island contestant Haris Namani has spoken out about a video that emerged while he was in the villa which appeared to show him fighting in the street. 
Haris became one of two contestants to leave the ITV2 reality show during Wednesday night's episode. 
Following his exit, he was asked about the footage – reportedly recorded in May last year – which was obtained by The Sun and seemingly shows the Islander punching another man in the street, knocking him to the ground.
In a post-show interview, Haris claimed the video didn't "show everything that happened".
"I'm devastated that this video has been seen, it's not a reflection of my character," he said. I'm not someone that goes looking for fights and I didn't want to be in that situation.
"This was a heat of the moment thing. The video doesn't show everything that happened," he added.
"Afterwards we met up and we cleared the air; we've shaken hands and we get along now. It's not something that would happen again."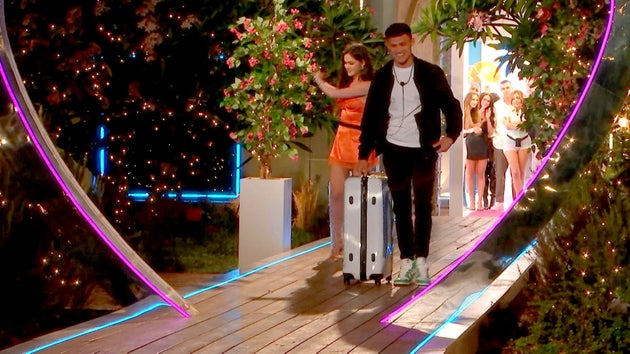 Haris left the villa with Anna May
After rumours earlier this week that Haris had already left the villa following the emergence of the video, there was speculation among fans and the media that producers could have briefed the rest of the group to make sure that Haris was next to leave. 
However, a Love Island source insisted to HuffPost UK: "The Islanders seen in the bottom six last night were as a result of the public vote. Two Islanders have then been asked to decide who is dumped.
"They are making the decision based on their personal experiences in the Villa and that alone."
ITV had no comment when contacted by HuffPost UK.
Love Island continues on Thursday at 9pm on ITV2.