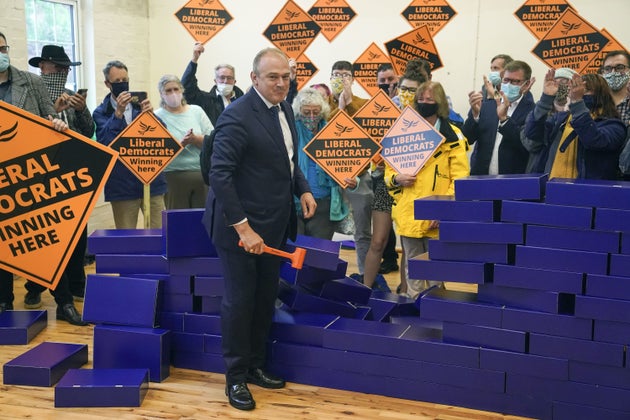 Lib Dem leader Ed Davey knocks down a blue wall following a by-election victory. 
The Liberal Democrats have launched a mass recruitment drive ahead of the local elections in a bid to "smash" the Tory Blue Wall.
The party, which took a battering at the last general election, is attempting to capitalise on the sleaze and scandal engulfing the Tory government. 
They will start at May's local elections by targeting southern areas that traditionally vote Tory but were opposed to Brexit.
"We need a full slate of Lib Dem candidates for every single council seat," a memo sent to party activists said. 
"Voters across England will go to the polls for the first time since the Conservatives' carousel of chaos at No.10."
Urging party members to help change the "story of British politics" the memo says: "Our NHS is under pressure. Families are struggling with their heating and their eating.
"Yet the Conservatives have been too busy fighting each other to fight for you.  Put simply, the Conservatives don't deserve to win."
It goes on to urge Lib Dems from "Winchester to Wakefield" to stand in the local elections that will "shape the narrative" for the next general election.
Key areas include marginal seats such as Winchester, Hazel Grove and Cheadle in Stockport, along with John Redwood's seat of Wokingham.
Strategists hope to recreate elements of the mid-nineties when Lib Dems ousted Tory MPs amid Downing Street scandals.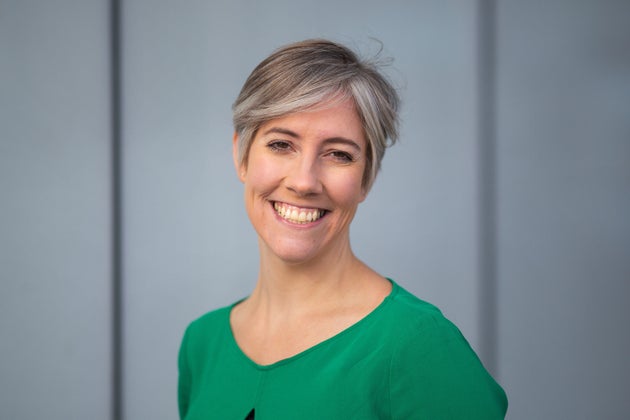 Deputy leader Daisy Cooper said: "People are crying out for a change."
The party has already won a series of by-elections during the scandals of Boris Johnson's government.
They won the North Shropshire seat in 2021 after Tory MP Owen Paterson quit amid a lobbying scandal. And in the same year they took Chesham and Amersham.
They also overturned a whopping 24,000 Tory majority in Tiverton and Honiton last year when Neil Parish resigned after he admitted watching porn in the Commons.
Commenting on the drive, Lib Dem deputy leader Daisy Cooper said: "We are finding dozens of communities who feel taken for granted by the Conservative Party and are happy to vote Liberal Democrat, usually for the first time ever. We haven't seen this in a generation, people are crying out for a change. 
"Town halls across the country are up for grabs this May and there is an open revolt in former Conservative heartlands over the state of this government."