Netflix is set to unveil a new true crime series later this year about the murder of Jill Dando.
The exact number of episodes and the title of the series is yet to be confirmed, but as one of the UK's most well-known crime investigations, it's likely to cause a stir.
Ahead of the upcoming series, here's what you need to know.
Who was Jill Dando?
Jill was a BBC journalist who also worked as a presenter on Crimewatch, Breakfast Time and the Six O'Clock News. She also won the BBC's personality of the Year award in 1997.
On April 26, 1999, at around 11.30am, she was killed after being shot in the head outside of her home in Fulham, south-west London at the age of 37.
She is believed to have died instantly, with her car keys still in her hand.
She was found 14 minutes later by a neighbour and quickly taken to Charing Cross Hospital in an ambulance, She was announced dead on arrival at 1.03pm.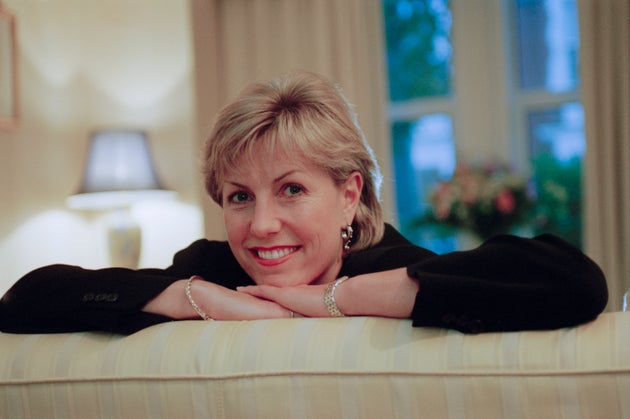 Jill Dando photographed in 1996
Why is her case so famous?
Jill was a household name at the time of her death, which meant news of her murder made headlines around the world
The manner of her death also meant it stayed at the forefront of the public consciousness, especially as her killer has never been found.
It quickly became the Metropolitan Police's largest murder inquiry to date, and the largest criminal investigation since the attempts to find the Yorkshire Ripper (he was apprehended in 1981).
This is not the first time Jill's death has been turned into a documentary. The BBC produced the Murder of Jill Dando last year and ITV released Jill Dando: The 20 Year Mystery in 2019, but Netflix's unnamed production claims it will bring "new research" to the investigation.
In a tweet, the Netflix UK and Ireland account explained: "The multi-part series will blend archive, new research and revelatory interviews to revisit Dando's life, career, and what would become one of the most notorious unsolved murders of the 20th century." 
Media interest in Jill's murder led the Met Police to tell The Mirror in June 2022: "The investigation into the murder of Ms Dando remains open, as with all murder investigations.
"We will always explore any new information which may become available."
NEW: Netflix is in production on a documentary series about the life and tragic death of Jill Dando. pic.twitter.com/UZ1xl0CU6Z

— Netflix UK & Ireland (@NetflixUK) January 24, 2023
Was anyone arrested for Jill's murder?
One local man called Barry George was jailed for the broadcaster's death – he was arrested on May 25, 2000 and charged on May 29.
Then, on July 2, 2001, he was found guilty and sentenced to life in prison, but eight years later he was acquitted through an appeal and retrial.
He was later denied his claim of £1.4 million compensation for "wrongful imprisonment".
Are there any theories?
Those investigating still have no idea who might have been behind the killing, but the national interest in the crime prompted a whole variety of theories.
It's important to note that the main solid evidence around the killer relates to a sighting.
Jill's next-door neighbour reportedly saw a tall, white, middle-aged man walking away from the scene shortly afterwards.
But, police investigated around 2,400 potential suspects but only one was ever put on trial, Barry George.
One popular theory that emerged was that Jill was the victim of a Serbian hitman who killed her after the West helped Kosovo in its Serbian war.
She had fronted a BBC Kosovo appeal for those fleeing the ethnic cleansing in the Balkans three weeks before her death, raising more than £1 million in 24 hours.
Others agreed that it had to be professional hitman because of the style of the murder – a single gunshot – and that they escaped in broad daylight.
However, the prosecution in the 2001 trial against George dismissed this theory as "headline grabbing…utter nonsense", claiming that the amateur manner of the murder – conducted unmasked and ungloved – meant it was unlikely to be a professional.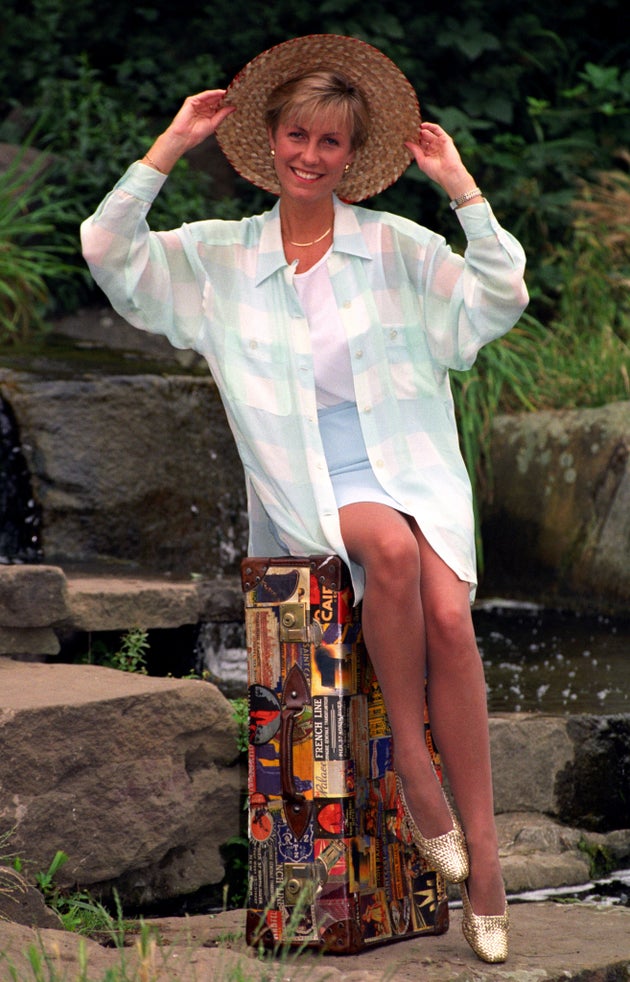 BBC TV presenter Jill Dando at Television Centre
Some speculated that it was Jill's Crimewatch work that motivated a potential killer, with former Surrey police detective and TV investigative journalist Mark Williams-Thomas suggesting in 2015 that she was murdered by the London underworld "Mr Big".
But, police discounted up to 30 people with clear reason to resent the TV programme.