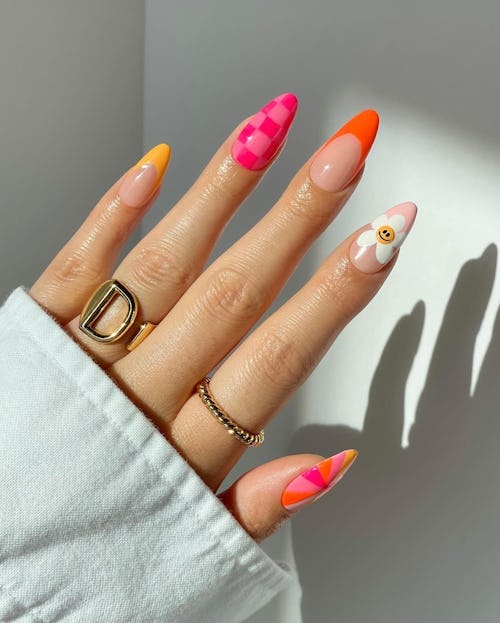 It is never ever too early to think about spring. The warmer weather, the flowers in bloom, brighter and bolder colors everywhere — spring just manifests happy and good times. And what better way to celebrate — at least beauty-wise — a fun season than with new nail polish colors?
Similar to how celebrity hairstylists predicted that 2023 hair shades would be all about going bright, experts expected that 2023 nail polish colors would be vibrant and rich. And there's nothing boring about these shades. You'll be seeing magenta (which also happens to be the Pantone Color of the Year) in a lot of nail art, as well as different shades of vibrant blues. You'll also be seeing a lot of fall and winter shades like metallics and deep chocolates go beyond those cold months and transition quite nicely for warmer days.
Get those nail mood boards ready. For a complete guide to what's in for next season, Essie's Global Lead Educator and Nail Artist and New York City-based editorial manicurist Rita Remark and Sally Hansen partner and manicurist Hannah Lee broke down the eight nail polish color trends they predict will be big for spring. Read what they had to say below.
Hot Magenta
Spray It To Say It
Essie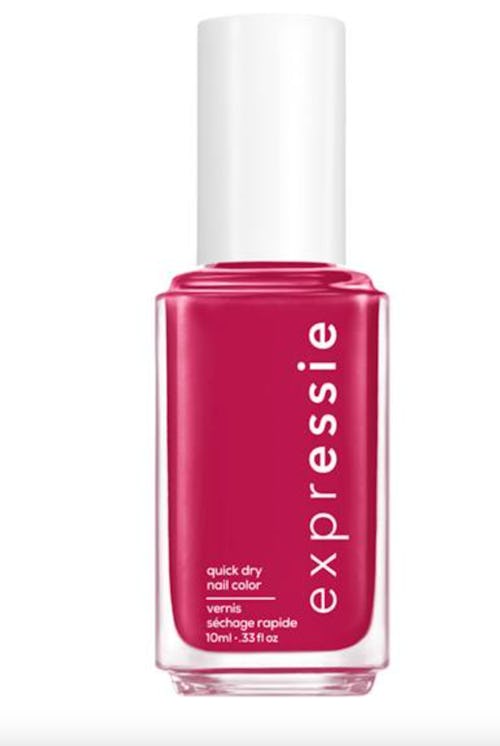 Remark says that everyone's going to be taking some inspo from those viral Valentino's sky-high platforms and wanting to wear magenta all over. Her pick for a muted berry tone is this one from Essie that dries in just under a minute.
Cobalt Blue
Sally Hansen Miracle Gel Nail Polish In Tidal Wave
Ulta
Lee predicts that blues are going to be huge in spring 2023 and particularly likes cobalt blue. Her pick is this shade from Sally Hansen, which is a deep bright blue shade that's chip-resistant and has a pretty glossy sheen.
Chocolate
Nude Nail Lacquer In Brown & Bougie
Mented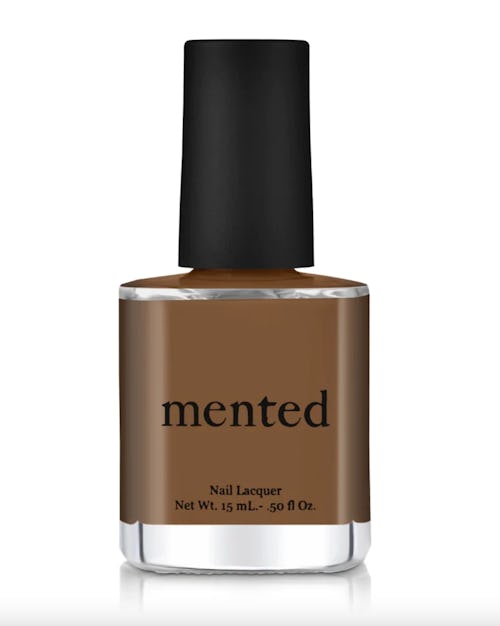 If you're loving your brown nail polish shades this winter, definitely keep rocking them as the weather gets warmer. "This shade was gaining lots of momentum last year with no sign of slowing down," says Remark. "Whether a perfect skin-tone match or a neutral contrast, it looks good on everyone."
Pretty Periwinkle
Nail Artist Polish In Emma
Emilie Heath
Keeping it in the blue family, Lee also recommends a pretty periwinkle shade for your spring manicures. "This blue-purple-ish mix is great if you want something softer and more delicate," she says.
Shades Of Grey
Grace
JINSoon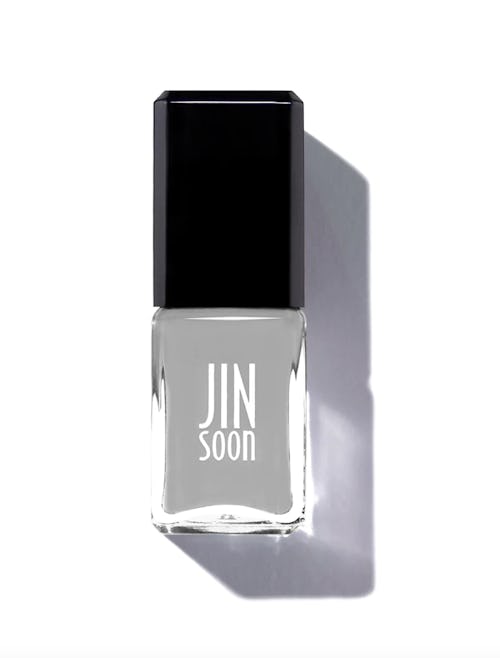 Calling it the new neutral, Remark predicts grey shades will be everyone's go-to for a neutral nail color. "Greys will replace beiges this spring," she says. "But rather than moody and dull, they're serene and calming. Try greys with a blue or green undertone — think slate, cove, or stormcloud."
Go For The Gold
Chanel Le Vernis In 965 Clair De Lune
Bloomingdales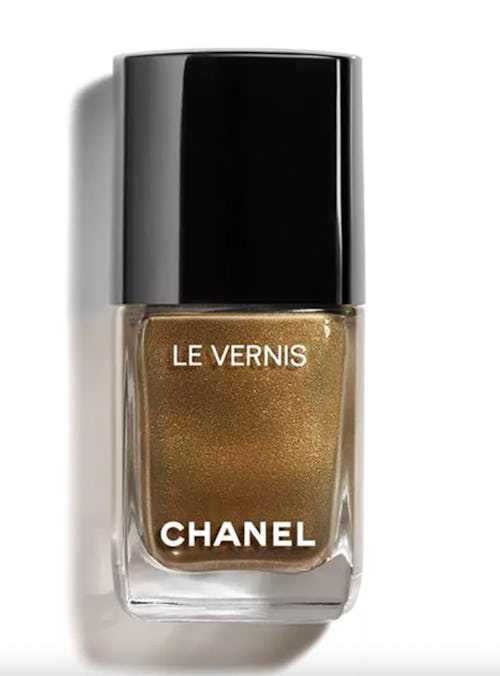 Lee loves metallics for spring 2023. Expect to see classic metallic shades, like classic gold that she says go with any look.
Crystal Clear
Dior Nail Glow
Sephora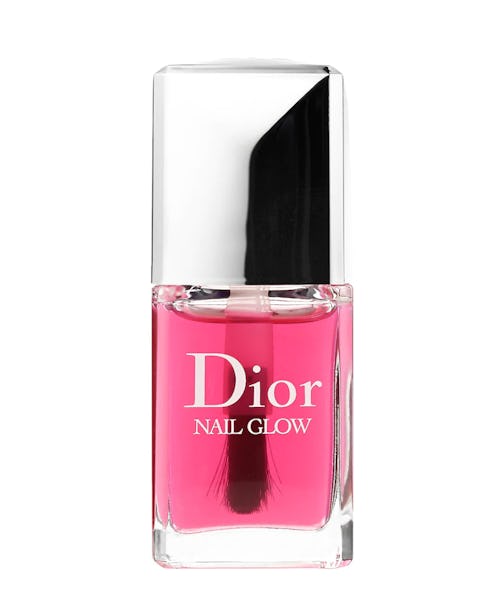 Remark says that clear nails mean more than just a glossy shine on your bare nails. She says clear nails are all about getting your natural tips looking healthy and glowing, so look for a polish with nourishing ingredients that helps strengthen.
Silver Charm
OJPAS
Olive & June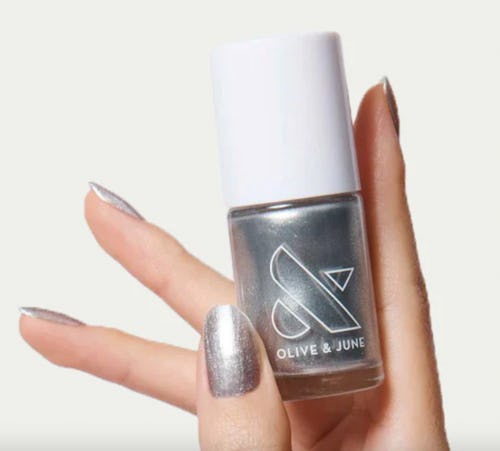 Lee is also loving silver nail polish for spring 2023. Another classic metallic, a silver hue brings a nice subtle shimmer to your nails.