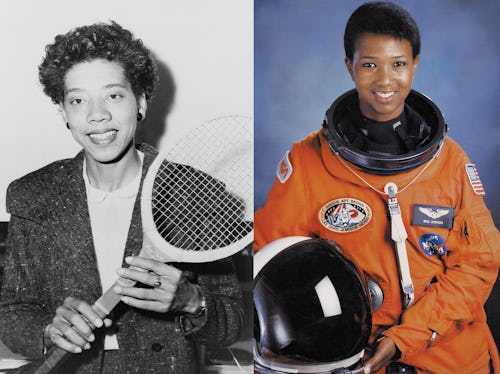 Any time of year is an excellent one to learn about Black women in history who accomplished incredible things but have been neglected by historians — particularly those who've been excluded from your high school or college curriculum. Beyond Rosa Parks and Harriet Tubman, there are thousands of Black women who broke barriers — in sport, medicine, literature, politics, and every other sphere — and deserve much greater recognition.
According to the National Council for the Social Studies, not knowing about these extraordinary Black women is common. In fact, less than 10% of the total time young people spend in history classrooms is dedicated to Black history. The organization recommends curriculums "from a Black perspective with topics specifically geared towards the Black experience" to help improve the superficial knowledge many kids are left with after Black history lessons.
History isn't fixed in textbooks; it's a continual process of discovery you can take part in no matter what your knowledge base is. Even if you're done with school, you can still learn, which is where this list of 24 Black women you should know about comes in. From civil rights activists to poets, sports stars, and state leaders, knowing these women's stories is essential — and long overdue.
Althea Gibson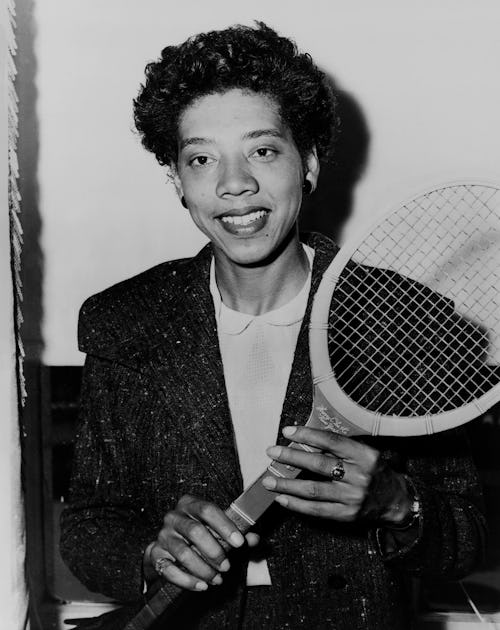 Unless you're a longtime tennis fan, you may not be familiar with Althea Gibson, who was the first Black woman to compete at Wimbledon in 1951, according to the International Tennis Hall Of Fame, opening doors for Black athletes everywhere. And she didn't just compete — her victories are legendary. She went on to win singles titles at the U.S. Open and Wimbledon in 1957 and 1958, and the Associated Press named her Female Athlete of the Year those same two years in a row.
In 2016, Serena Williams recognized her accomplishments when she shared on Instagram, "Althea Gibson paved the way for all women of color in sport." And though Gibson is most famous for her tennis skills, that wasn't the only sport she played. Gibson became a professional golfer in 1963, just years after winning her tennis titles.
Amelia Boynton Robinson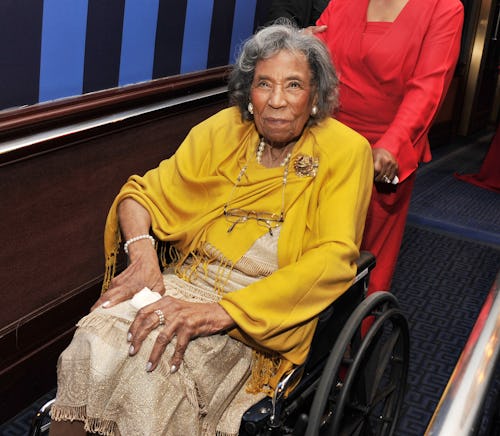 Amelia Boynton Robinson helped organize the 1965 Selma March and became the first Black woman to run for Congress in Alabama. Although she didn't win, her campaign raised much-needed awareness about voter discrimination. After she died at 104, former President Barack Obama recognized her legacy in an official statement. "She was as strong, as hopeful, and as indomitable of spirit — as quintessentially American — as I'm sure she was that day 50 years ago," he said. "To honor the legacy of an American hero like Amelia Boynton requires only that we follow her example — that all of us fight to protect everyone's right to vote."
Jane Bolin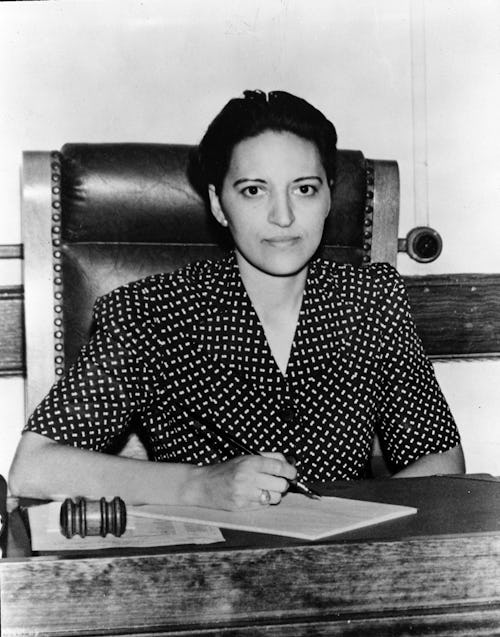 Jane Bolin was a trailblazer for women of color who practice law — she was the first Black woman to graduate from Yale Law School and became the nation's first Black woman judge in 1939, according to the New York Times. Bolin ruled on important family court cases throughout her career and worked with former First Lady Eleanor Roosevelt to support a program that aimed to end crime among young boys. In addition, as the Times pointed out, she ruled against the assignment of probation officers based on race.
Daisy Bates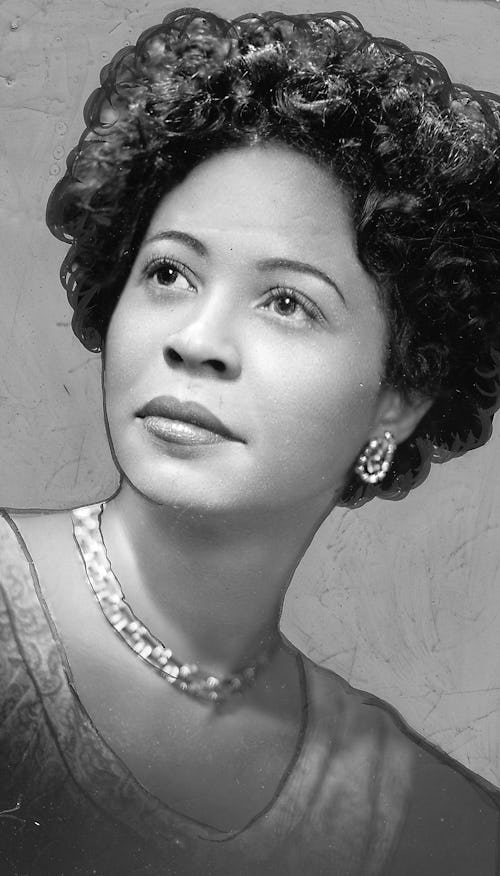 After moving to Little Rock, Arkansas, Daisy Bates helped start one of the first Black newspapers entirely dedicated to the Civil Rights Movement, according to The National Women's History Museum. The civil rights activist served as president of her local NAACP chapter and eventually played a huge role in ending school segregation in Arkansas by organizing the Little Rock Nine — a group of nine Black students who integrated Central High School. Arkansas recognizes the third Monday in February as Daisy Gatson Bates Day to celebrate her legacy.
Miriam Makeba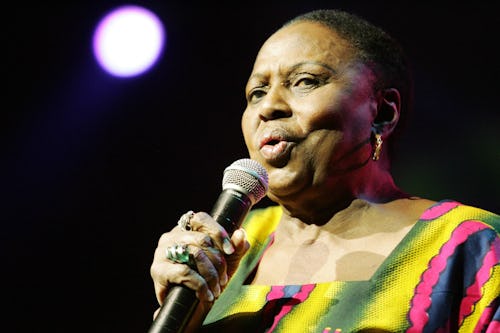 While there are incredible women of color in U.S. history, it's important to recognize the work done by Black women around the world. Miriam Makeba was a South African singer who spoke out against apartheid for decades. After her death in 2008, South Africa's former president Nelson Mandela said, "She was South Africa's first lady of song and so richly deserved the title of Mama Africa. She was a mother to our struggle and to the young nation of ours."
Alexa Canady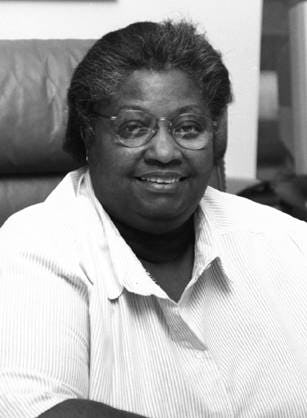 Dr. Alexa Canady became the first Black woman neurosurgeon in the U.S. in 1981. She helped save thousands of lives — mostly children, according to the U.S. National Library of Medicine's "Changing the Face of Medicine" online exhibition — during her 20-year career. Her home state of Michigan recognized her milestones by inducting her into the Woman's Hall of Fame in 1989, and she was named Teacher of the Year by the Children's Hospital of Michigan.
Claudette Colvin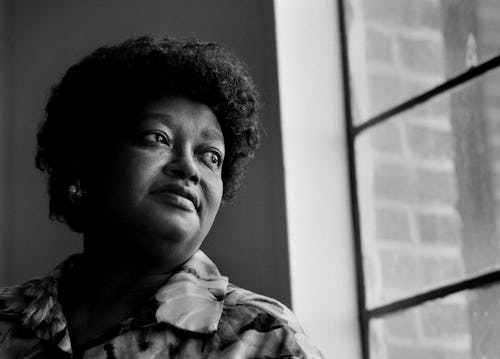 While Rosa Parks made history for all the right reasons, Claudette Colvin refused to give up her bus seat for a white person months before Parks did, per NPR. She was only 15 years old at the time. So, why isn't her name mentioned as frequently as Parks' is? "My mother told me to be quiet about what I did," Colvin told the New York Times in 2009. "She told me: 'Let Rosa be the one. White people aren't going to bother Rosa — her skin is lighter than yours and they like her.'" She told the publication that in her heart, she knew Parks was the right person to become the heart of the Civil Rights Movement.
Marsha P. Johnson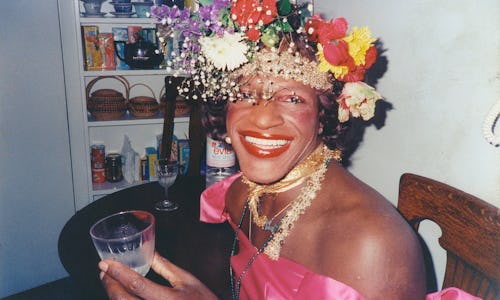 Marsha P. Johnson was an LGBTQ+ activist and trans woman who helped lead the Stonewall riots. A 2017 Netflix documentary investigating her death drew attention to her legacy, as well as the continued violence against transgender women of color today. The New York Times reported that in addition to being a drag performer, Johnson worked with homeless LGBTQ+ young people and people with HIV or AIDS.
New York City's Greenwich Village memorialized Johnson's contributions with a monument in May 2019, just down the street from the Stonewall Inn. "The LGBTQ movement was portrayed very much as a white, gay male movement," New York City first lady Chirlane McCray told the Times in 2019. "This monument counters that trend of whitewashing the history."
Constance Baker Motley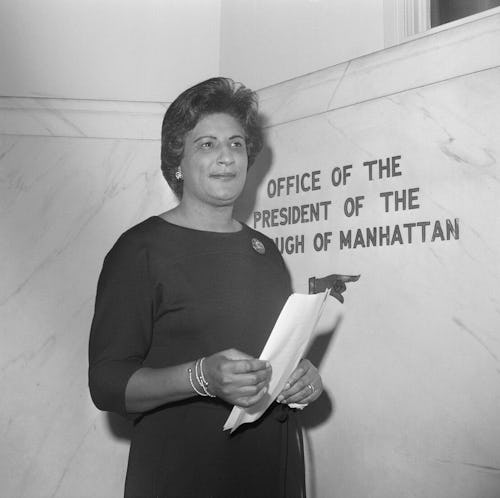 A lawyer, activist, the first Black woman to become a federal judge and serve in the New York State Senate and become Manhattan borough president, Constance Baker Motley lived a revolutionary life during the civil rights era. While practicing law, she focused on civil rights cases, per the New York Times, and once even represented Dr. Martin Luther King Jr. On top of that, she won nine out of 10 cases she argued in front of the Supreme Court.
Dr. Mae Jemison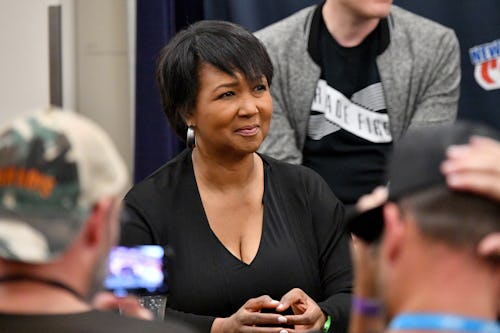 Dr. Mae Jemison became the first Black woman astronaut to travel into space in 1992, and her accomplishments don't end there. Today, she's a doctor, former Peace Corps officer, and engineer. In addition, she leads the Defense Advanced Research Projects Agency's 100-Year Starship program, which aims to send humans outside of our solar system in the next century.
Marian Anderson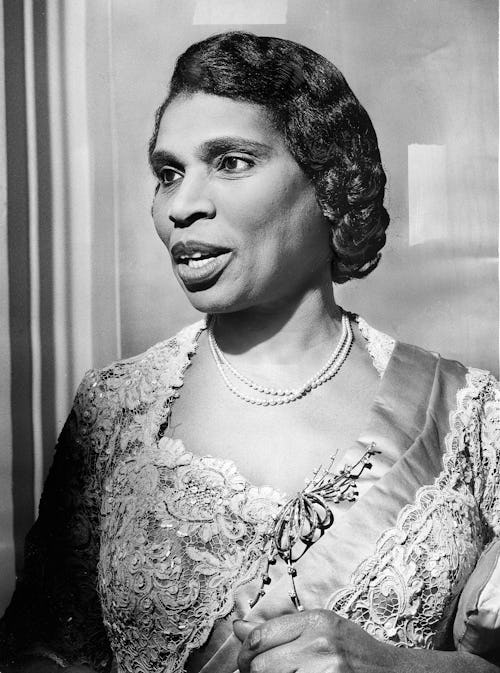 Marian Anderson was the first Black person ever to perform at the Metropolitan Opera in 1955, per PBS. She was also the first Black woman invited to perform at the White House. In 1986, President Ronald Reagan gave her the National Medal of Arts, according to Anderson's official website.
Gwendolyn Brooks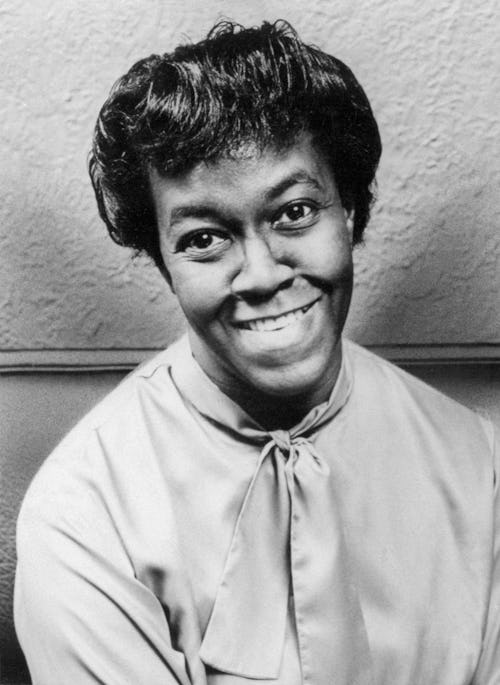 The Poetry Foundation described Gwendolyn Brooks as "one of the most highly regarded, highly influential, and widely read poets of 20th-century American poetry." In fact, she was the first African American to win a Pulitzer Prize for poetry in 1950. Her poems described the everyday life of Black Americans in cities like Chicago, where she grew up.
Mary Mahoney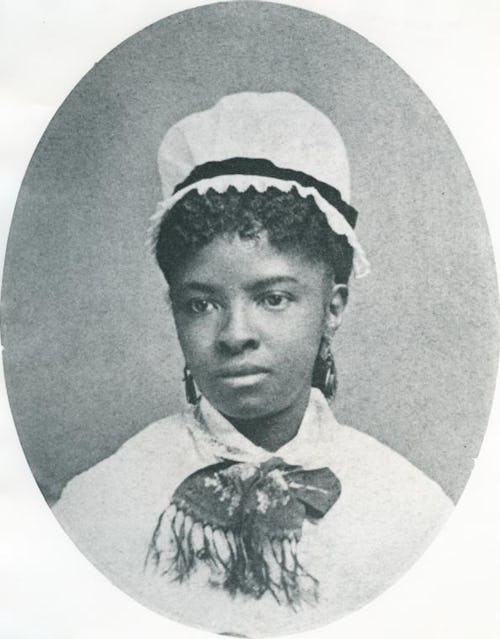 Mary Mahoney became the first licensed Black nurse in the U.S. in 1879, according to the National Women's History Museum. She couldn't work in a hospital because of the discrimination people of color faced in the 19th century, so she spent years as a private nurse instead. Later, she cofounded the National Association of Colored Graduate Nurses (NACGN) in 1908, and gave its convention's opening speech the very next year. After the 19th Amendment was ratified years later, she became one of the first women registered to vote in Boston.
Fannie Lou Hamer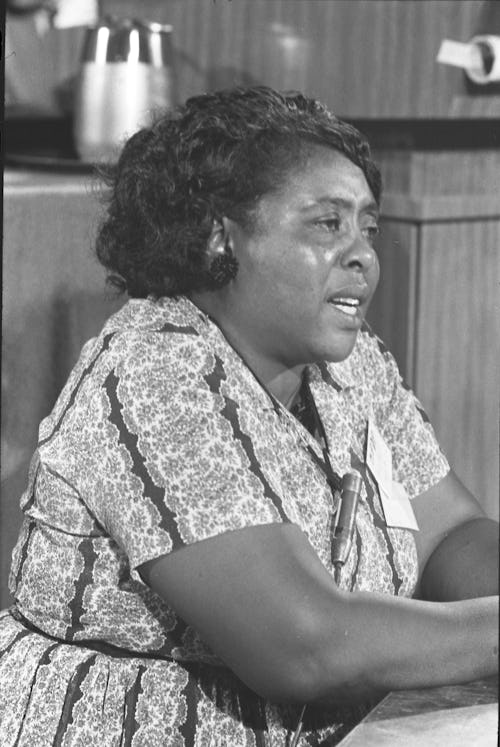 Fannie Lou Hamer fought for Black people to have the right to vote and suffered permanent injuries because of police beatings, per PBS. In 1964, she ran for Congress as a member of the Mississippi Freedom Democratic Party, which she helped found. The party pushed back against the Democratic Party's all-white delegation in Mississippi that year. Even after the Voting Rights Act was passed in 1965, she continued to speak out against voting discrimination.
Dorothy Height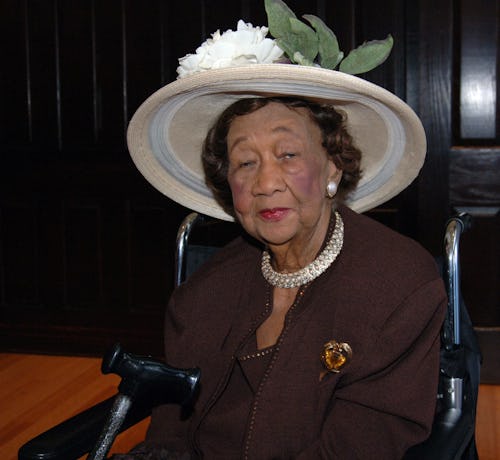 Dorothy Height was a civil rights activist who's considered the "unsung heroine" of the civil rights era, according to The New York Times. She advocated for improving the lives of Black women and also pushed for women's rights. In addition to leading the National Council of Negro Women for 40 years, she helped found the National Women's Political Caucus alongside feminist activists like Gloria Steinem. She received the Congressional Gold Medal for her work in 2004.
Dr. Rebecca Lee Crumpler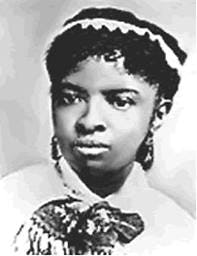 Dr. Rebecca Lee Crumpler was the first Black woman doctor in the United States. After working as a nurse for eight years, Crumpler was accepted at the New England Female Medical College in 1860, the first medical school in America that would train women. Crumpler worked as a physician in Richmond, Virginia with the Freedmen's Bureau after the Civil War ended, caring for newly freed people. She later published her Book of Medical Discourses, in which she detailed her practice and advice for children's and maternal health.
Ellen Johnson Sirleaf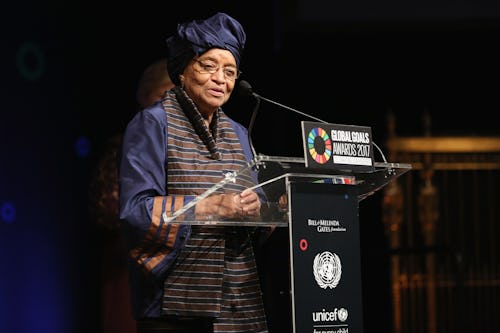 The U.S. hasn't had a woman president (yet), but other regions of the world are way ahead of us. Ellen Johnson Sirleaf became the first woman president in Africa in 2006 when she was elected president of Liberia. Her term ended in 2018 amidst controversy, but Johnson Sirleaf, who is a Nobel Peace Prize laureate, made history nonetheless.
Phyllis Wheatley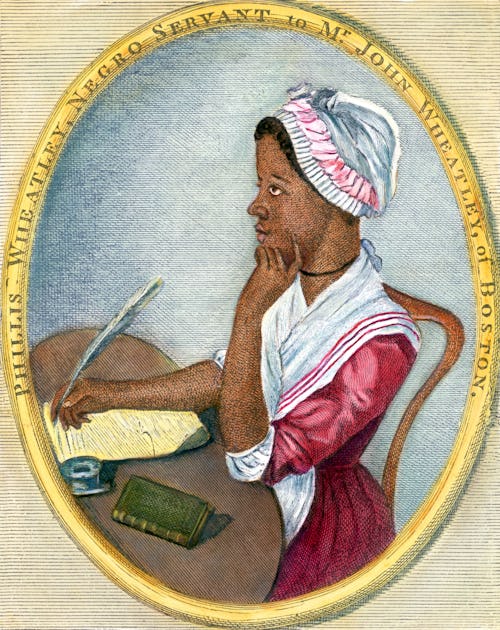 Phillis Wheatley, who was kidnapped from Senegal at the age of 7 or 8, was enslaved in the U.S. in the 1760s, per the Poetry Foundation. As a person enslaved in the household, she was given an unusual literary education. In 1773, she became the first Black person, and only the second woman, to publish a book of poetry in America, when her Poems on Various Subjects, Religious and Moral was published. She immediately became famous in England and the U.S. The Wheatleys emancipated her in the same year, and she went on to meet George Washington and earn the praise of Thomas Paine.
Shirley Chisholm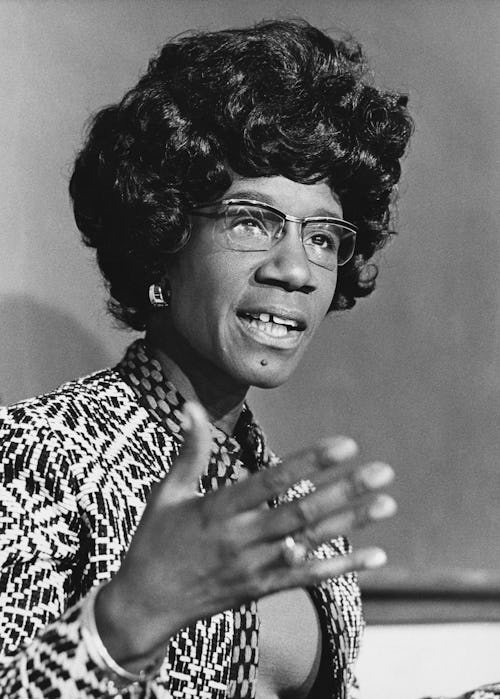 The fact that Shirley Chisholm's name is not more widely known is astonishing. Chisholm made waves in politics as the first Black woman elected to Congress in 1968. She served seven terms in the U.S. House of Representatives, where she was an outspoken advocate for women and minorities. In 1972, Chisholm became the first woman and first African American to ever run for a major party's presidential nomination, with the campaign slogan "Unbought and Unbossed" (also the title of her memoir).
Annie Lee Cooper
Annie Lee Cooper was a key player during the 1965 Selma Voting Rights Movement — right alongside Martin Luther King, Jr. Her efforts helped shape the future of voting rights for Black Americans. In 1965, Cooper was accosted by a police officer, who was attempting to prevent her from voting while she waited in line at the Dallas County Courthouse in Selma, when she famously punched the officer right in the face. But her activism wasn't so broadly known until the 2014 film Selma, in which Oprah Winfrey portrayed Cooper.
Bessie Coleman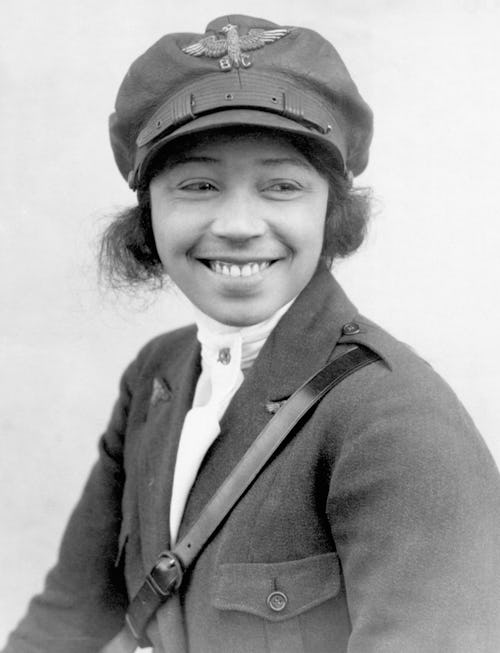 The history books will laud the Wright brothers and Amelia Earhart for their leadership in aviation. But Bessie Coleman, known by the nicknames "Brave Bessie" and "Queen Bess," is too often left out of the discussion. Coleman was the very first licensed Black pilot in the world and the first Native American woman pilot. She was renowned for performing impressive flight tricks like figure-eights and "loop-the-loops" in the sky. Coleman gave speeches and showed films of her tricks across various churches, schools, and theaters and had hoped to one day open her own flight academy. Her dreams were tragically cut short in a fatal plane crash in which she was a passenger in 1926.
Alice Coachman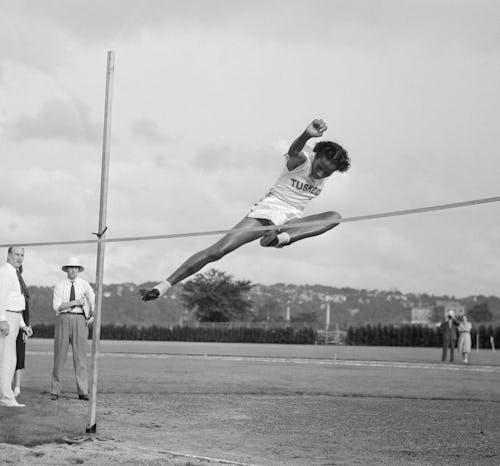 Alice Coachman was the first Black woman from any country to win gold at the Olympics. The track and field star set the high jump record, clearing five feet and six inches at the 1948 London Summer Games. She was not only the first Black woman to win an Olympic gold medal, but was the only woman who did so at the 1948 Games. She went on to win 34 national titles and was inducted into the National Track & Field Hall of Fame in 1975, and the U.S. Olympic Hall of Fame in 2004.
Maria P. Williams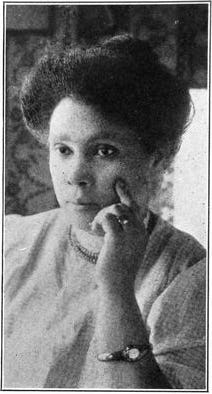 Maria P. Williams is credited as the first Black woman film producer, and first Black woman to produce, write, and act in her own film. Her 1923, silent film The Flames of Wrath, a crime drama, would become her most famous work. Unfortunately, according to BR Proud, much of the film had been lost forever. Throughout her life, Williams was also a teacher, activist, author, editor-in-chief, and publisher of her own newspaper titled Women's Voice.
Rose Marie McCoy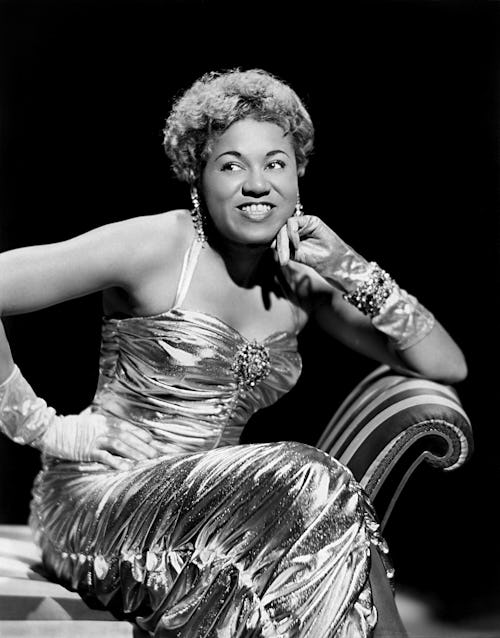 While she didn't become famous for her singing as she had originally planned when moving to New York City, Rose Marie McCoy would go on to write and produce some of the biggest hits in pop music of the '50s and '60s. She was the unknown woman behind hits by artists like Elvis Presley, Big Maybelle, and Big Joe Turner. In 1954, she and her songwriting colleague Charlie Singleton wrote the song "Trying to Get to You." A pre-fame Presley happened to hear a recording of the single while in a record store and liked it so much, he decided to record it himself for his debut album in 1955.